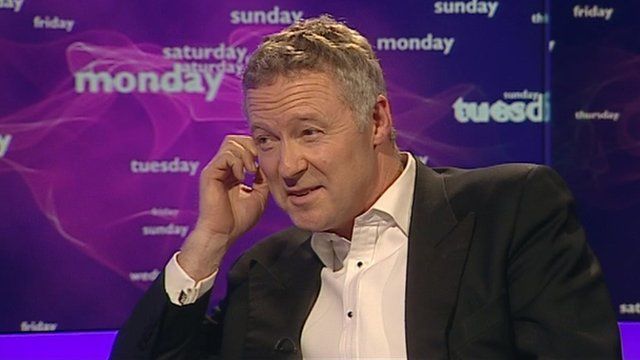 Video
Rory Bremner on the comedy of Scottish independence
Edinburgh-born Rory Bremner said there was "surprisingly little" comedy in the Scottish independence issue, and those who had tried had received internet abuse.
The impressionist said he did not want to be intimidated by the reaction to jokes on the subject, following his TV programme on the subject.
And he said Scottish Tory leader Ruth Davidson being a lesbian kick boxer was "fantastic", but "made Theresa May look a bit dull".
Mr Bremner reckoned there were parts of Scotland where it was "easier to come out as being gay than it is to come out as being a unionist" in his This Week debate with Andrew Neil, Diane Abbott and Michael Portillo.
He made the Rory Goes to Holyrood programme for BBC Scotland.
Watch the whole This Week programme on BBC iPlayer (UK only for 12 months).
More from This Week: Watch full programmes from the last 12 months via BBC iPlayer; "like" us on Facebook page or "follow" us on Twitter
Rory Bremner
Go to next video: Swinney: Scotland 'can keep the pound'