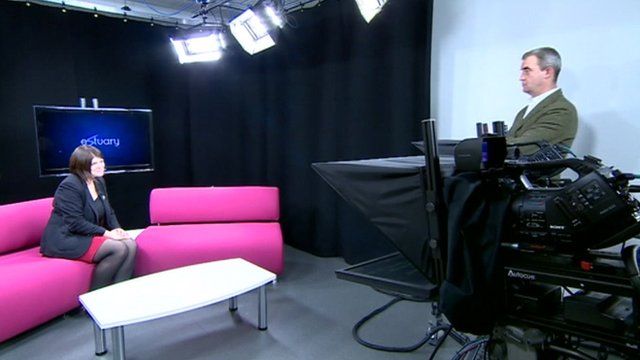 Video
Estuary TV: first of new local telly stations launching
The first of a new wave of local TV stations starts broadcasting next week when Estuary TV launches from a base in Grimsby.
The new channels will be funded by advertising, sponsorship and a commercial agreement with the BBC, with local news, sport, culture and entertainment on Freeview, making them more accessible than previous stations that folded.
The stations were the idea of former culture secretary Jeremy Hunt, who saw them as a way of strengthening local democracy.
Giles Dilnot reports from the home of the new station serving parts of Lincolnshire and East Yorkshire.
More from the Daily and Sunday Politics: Watch full programmes from the last seven days via BBC iPlayer; 'like' us on Facebook page or 'follow' us on Twitter
Go to next video: Turn on, tune in - local TV news