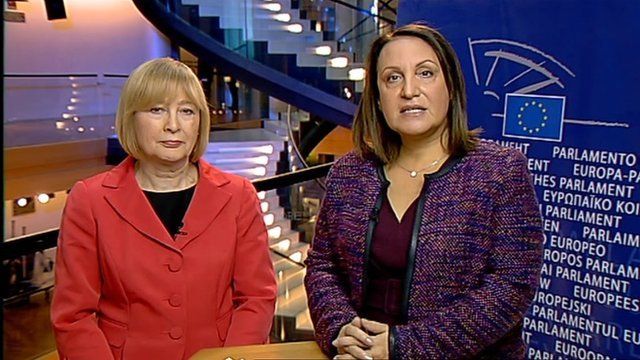 Video
Women in business: MEPs consider quota laws for boards
The EU Commission is considering forcing companies to increase the number of women on their boards.
Ahead of members of the European Parliament debating the idea of a 40% target on Tuesday afternoon, Jo Coburn spoke to two MEPs from Strasbourg.
Labour MEP Mary Honeyball, who backed the quota plan, said there were "very good reasons for doing this".
But Conservative MEP Marina Yannakoudakis said women "need to get there on their merit", by encouraging them and not "catapulting" them into posts.
More from the Daily and Sunday Politics: Watch full programmes from the last seven days via BBC iPlayer; 'like' us on Facebook page or 'follow' us on Twitter
Go to next video: Making low-cost sanitary towels