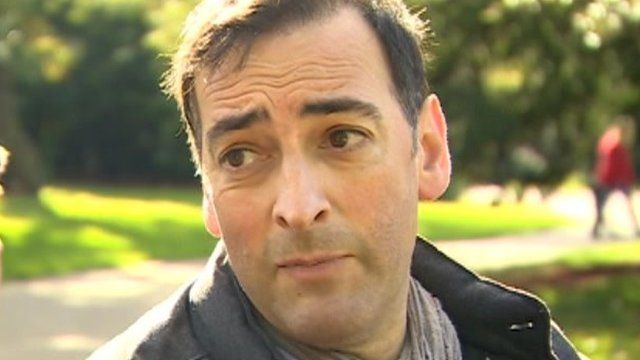 Video
Alistair McGowan praises green economist E F Schumacher
Alistair McGowan headed to the allotments to explain why his favourite thinker is the green economist E F Schumacher, who is best known for his 1973 book Small Is Beautiful.
The impressionist, actor, and environmentalist said the German's book was still relevant 40 years on: "People thought he was ahead of his time then, but actually we are still catching up with theories now."
This is the second in a Daily Politics series on political thinkers and their ideologies, which will run most Fridays in the coming months.
More from the Daily and Sunday Politics: Watch full programmes from the last seven days via BBC iPlayer; 'like' us on Facebook page or 'follow' us on Twitter
Go to next video: Is Marxism relevant to the UK today?