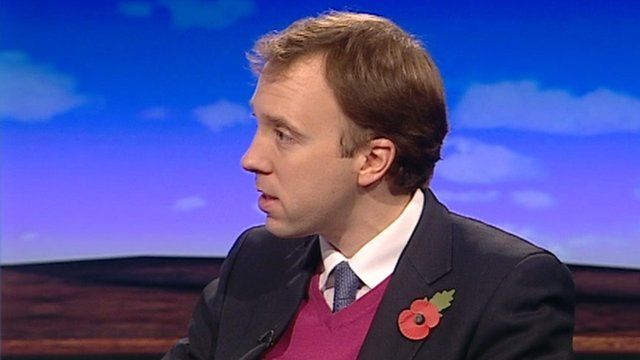 Video
Energy bills: Matthew Hancock on profit and competition
The government wants to "bring down" the profits of energy firms through competition, said the skills and enterprise minister.
Matthew Hancock, who was debating with Labour's Caroline Flint, said one of the eight new firms in the market may have to leave if Labour brought in its price freeze, which could see prices rise.
The Conservative MP said he wanted to "bring down profits through a more competitive industry".
Full debate on Daily Politics Facebook page
More from the Daily and Sunday Politics: Watch full programmes from the last seven days via BBC iPlayer; 'like' us on Facebook page or 'follow' us on Twitter
Go to next video: 'They need to switch the prime minister'