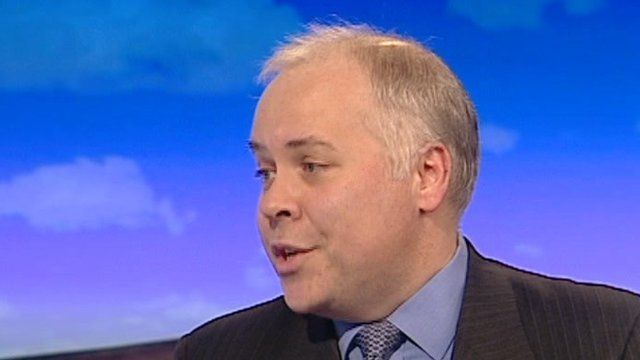 Video
New York mayoral race: Rob Carolina on Bill de Blasio
Polls show Democratic candidate Bill de Blasio well ahead in Tuesday's election for the mayor of New York to succeed three-term mayor Michael Bloomberg, a Republican-turned-independent.
Rob Carolina, chair of Democrats Abroad, told the BBC2's Daily Politics that "New York City has always had progressive leanings" and was now "coming back to its real political roots" as he spoke about de Blasio policies.
Mr de Blasio, the city's public advocate, who ran Hillary Clinton's 2000 Senate campaign and is seen as one of the most liberal mayoral candidates in decades, is up against Republican Joe Lhota, a former senior official in the Bloomberg and Giuliani mayoral administrations.
More from the Daily and Sunday Politics: Watch full programmes from the last seven days via BBC iPlayer; 'like' us on Facebook page or 'follow' us on Twitter