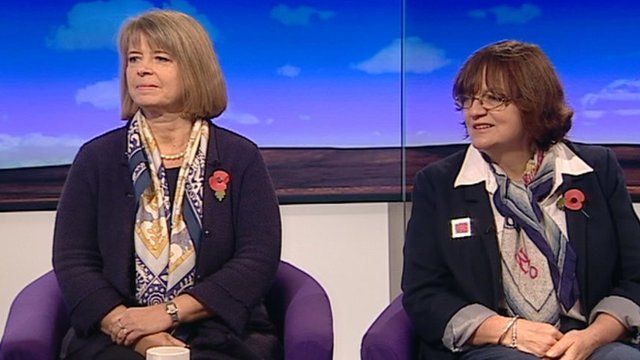 Video
Sexist politics: Harriett Baldwin and Fiona Mactaggart
A panel looked at sexism in British politics after watching scenes of international women politicians in less-than-progressive clips from their parliaments.
Conservative MP Harriett Baldwin, who used to work in City banking, said the Westminster Parliament was "a lot more civilised than some other work environments", but reckoned both men and women MPs had to put up with insults.
Labour's Fiona Mactaggart said: "We need to get the voices of women in leadership positions if we are going to deal with this issue", and she spoke in favour of all-women shortlists for seats.
French MP Axelle Lemaire, whose Northern Europe seat includes the UK, said France was considering fines for parties which did not put up an equal number of women candidates for election.
More from the Daily and Sunday Politics: Watch full programmes from the last seven days via BBC iPlayer; 'like' us on Facebook page or 'follow' us on Twitter
Go to next video: Eagle returns PM's 'calm down' quip