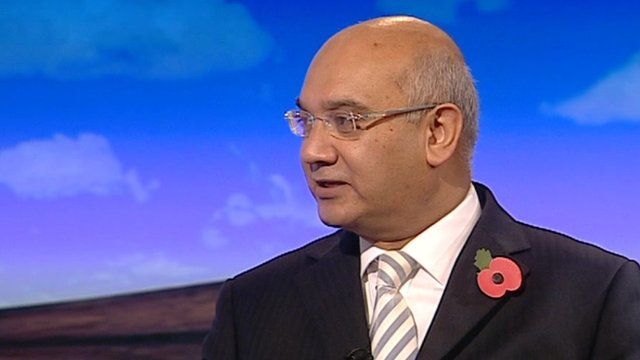 Video
Plebgate: Vaz on IPCC and police officers before MPs
The Independent Police Complaints Commission (IPCC) chair and a vice chair will answer Plebgate questions on Tuesday afternoon, the chair of the Home Affairs Committee has told the BBC.
Keith Vaz told Daily Politics presenter Jo Coburn that they will appear before his committee, as he wants to know why the IPCC initially said it would not look at the matter again, but later changed its mind.
Police officers who previously appeared before the committee, and were asked about their meeting with Andrew Mitchell, are being recalled and Mr Vaz said it would give them the "opportunity to put the record straight".
He said inquiries so far had seen costs of "a third of a million pounds and hundreds of police officers have been involved", over a 45-minute conversation 12 months ago, and he said: "I hope we will have closure".
More from the Daily and Sunday Politics: Watch full programmes from the last seven days via BBC iPlayer; 'like' us on Facebook page or 'follow' us on Twitter
Go to next video: New inquiry into 'Plebgate' affair