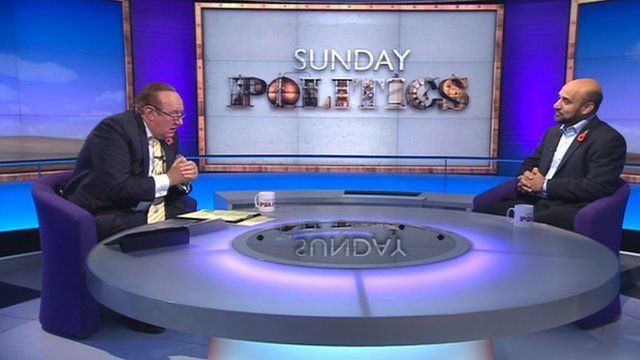 Video
Muslim Council of Britain's Farooq Murad on veil issue
It was "wrong to force anyone to wear the veil' said the secretary general of the Muslim Council of Britain.
Farooq Murad spoke to Andrew Neil about the integration of Muslims in the UK, the rights of women and examples of extremists amongst British Muslims.
Mr Murad said: "We have no truck with extremism or terrorism or any rhetoric which condones or supports violence."
They also looked at the Istanbul Declaration after they watched a Sunday Politics film
More from the Daily and Sunday Politics: Watch full programmes from the last seven days via BBC iPlayer; 'like' us on Facebook page or 'follow' us on Twitter
Go to next video: Do British Muslims confront extremism?