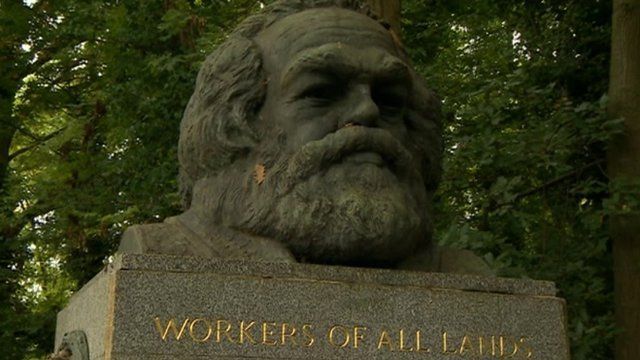 Video
Karl Marx in London: Owen Jones on Marxism
The teachings of Karl Marx have been back in the news with David Cameron accusing Ed Miliband of living in a Marxist universe after he announced a plan to freeze energy prices.
Giles Dilnot looked into the history of Karl Marx with the left-wing columnist Owen Jones, and asked if the thinker has any relevance to 21st century Britain.
He also heard from Dr Elizabeth Fraser, Fellow in Politics at Oxford University, as they looked at the thinker's life in London's Soho, and his grave in Highgate Cemetery.
Studio debate: Andrew Neil and Owen Jones (Facebook link)
This is the first in a Daily Politics series on political thinkers and their ideologies, which will run most Fridays in the coming months.
More from the Daily and Sunday Politics: Watch full programmes from the last seven days via BBC iPlayer; 'like' us on Facebook page or 'follow' us on Twitter
Go to next video: London Calling: Highgate Cemetery