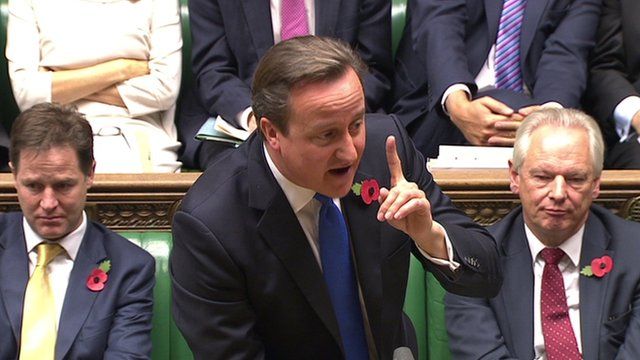 Video
Cameron: 'Labour should reopen Falkirk inquiry in wake of Grangemouth row'
David Cameron has backed a call from former Labour foreign secretary Jack Straw for the party to reopen its investigation into claims of union interference with candidate selection in Falkirk - which has links to the recent Grangemouth refinery dispute.
The Unite official involved in the row, Stephen Deans, worked at Grangemouth for about 25 years and was suspended by Ineos over claims he used company time for political campaigning work.
Mr Deans, who has now resigned from his job at the facility, had been accused of trying to rig the selection of a candidate for Westminster in his role as chairman of the Labour Party in the Falkirk constituency.
The original Labour investigation cleared Unite and its members of any wrongdoing after key witnesses withdrew their allegations.
Go to next video: 'Unite put politics before members'