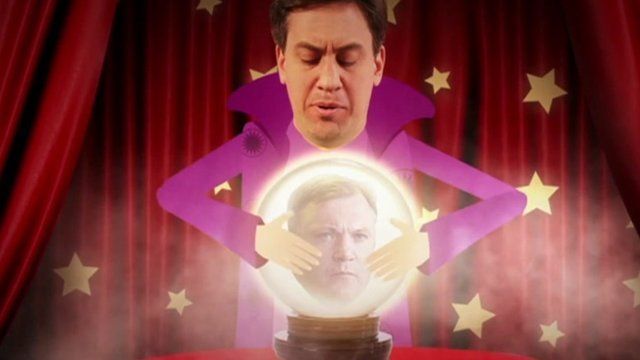 Video
'Mystic Ed' film reaction: Labour, Tory and Lib Dem MPs
A Conservative Party cartoon film branding Ed Miliband the "world's worst clairvoyant" received 10,000 hits in its first 24 hours, but is also being mocked for its low-end production appearance.
Jo Coburn got reaction from a panel of MPs on the Daily Politics after they watched a clip of Mystic Ed And His Crystal Balls, which draws on past Labour quotes predicting Britain's economic slump would get worse.
Conservative Mark Field thought it was funny. Labour's David Lammy called it "shockingly bad", while Liberal Democrat Tom Brake reckoned it "enthuses the supporters" of the Tory party, as they looked at political adverts.
More from the Daily and Sunday Politics: Watch full programmes from the last seven days via BBC iPlayer; 'like' us on Facebook page or 'follow' us on Twitter
Go to next video: The best political adverts