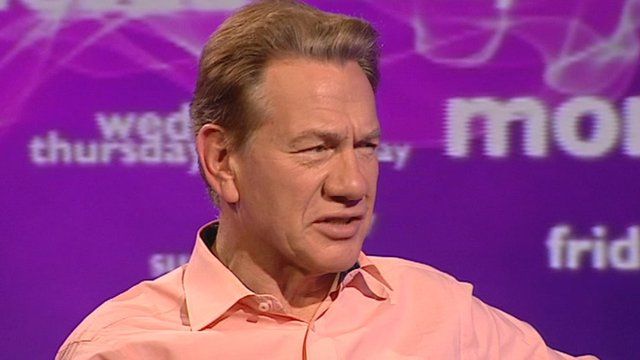 Video
Portillo heard Mitchell use 'pleb' word in private
Michael Portillo said he had heard Andrew Mitchell use the pleb word "in a private conversation", but did not believe the former chief whip "could have used it at the gates".
The former defence secretary was responding to a claim from Lib Dem Miranda Green on BBC1's This Week that "the whole of Westminster", plus the prime minister, all of the media and the police should apologise to Mr Mitchell.
It came after further claims in the last few days about police actions in the "plebgate" incident at the gates of Downing Street, where the Conservative MP later admitted swearing at police officers, but denied claims of using the word pleb.
On Friday, Mr Portillo withdrew the comments and said of his live interview from Thursday night: "I think I got carried away in the heat of the moment. I did not mean to say it and I want to withdraw it."
Watch the whole programme on BBC iPlayer (UK only for 12 months)
More from the This Week: Watch full programmes from the last 12 months seven days via BBC iPlayer; "like" us on Facebook page or "follow" us on Twitter
Go to next video: Cameron: Mitchell owed an apology