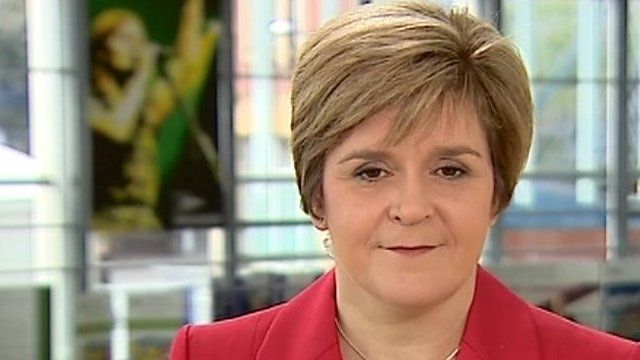 Video
SNP Conference: Sturgeon on independence campaign
Even their political opponents no longer challenge the SNP claim that Scotland was one of the wealthiest countries in the world, said the deputy leader of the SNP, just before the opening of her party's conference.
Nicola Sturgeon spoke to Andrew Neil about the polls, which suggest a win for the no campaign, but said: "If we can get our arguments right and pitch them properly, then those polls can be turned and I believe that is what will happen."
And she said it was "absolutely right and proper" there was a TV debate between Alex Salmond and David Cameron and she called on the prime minister to change his mind, and asked: "What is he running scared of?"
As the party gathers in Perth, Ms Sturgeon said: "We have got work to do at the conference, and beyond, to convince the people in Scotland that we can more than afford to be an independent country."
More from the Daily and Sunday Politics: Watch full programmes from the last seven days via BBC iPlayer; 'like' us on Facebook page or 'follow' us on Twitter
Go to next video: Questions to answer for Scottish voters