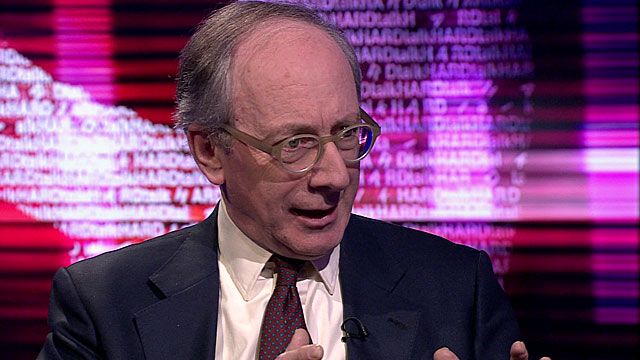 Video
Snowden 'not qualified' to judge release of documents
HARDtalk speaks to Sir Malcolm Rifkind, chairman of the Intelligence and Security Committee in the UK.
He talks to Stephen Sackur about the difficulty of balancing the public release of information about the activities of the security services with the need to stay one step ahead of global terrorists.
He says that Edward Snowden and newspaper editors, who are currently leaking security documents, are not qualified to judge which ones are safe to release.
You can watch the full interview on BBC World News on Tuesday 15 October at 14:30 and 20:30 GMT and on the BBC News Channel at 00:30 on Wednesday 16 October.
Go to next video: McBride: Book was not about the money