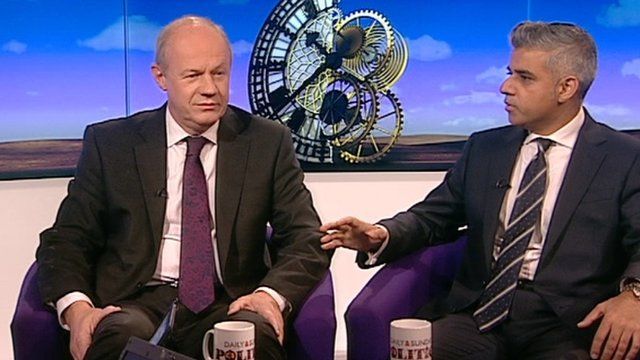 Video
'Go home or face arrest' vans debate: Green and Khan
A summer campaign which saw "go home or face arrest" poster vans driving through six London boroughs attracted 200 complaints to the Advertising Standards Authority.
The ASA has banned the posters, saying they were misleading, but cleared the campaign of being offensive and irresponsible.
Home Office minister Damian Green said they were an "extremely useful contribution", but shadow justice secretary Sadiq Khan told him: "I won't be lectured by you and your party about racism thank you very much."
The pair clashed over comments made by the Labour MP Diane Abbott about Labour's immigration policy.
More from the Daily and Sunday Politics: Watch full programmes from the last seven days via BBC iPlayer; 'like' us on Facebook page or 'follow' us on Twitter
Go to next video: 'Go home' van campaign probed