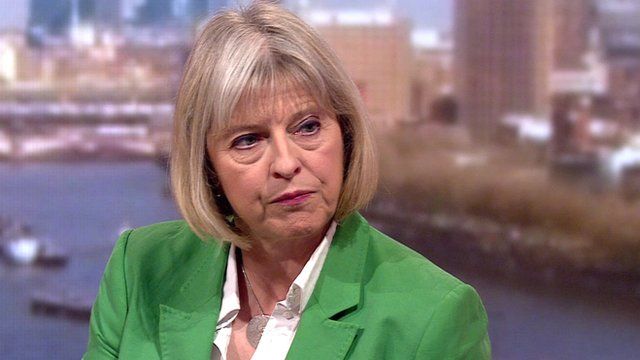 Video
May: Afriyie has 'got it wrong'
The Home Secretary Theresa May has said Conservative MP Adam Afriyie has "got it wrong" as he prepares to table amendments to bring forward a referendum on membership of the European Union.
Speaking on the Marr Programme, the Home Secretary also said that the amendments could jeopardise the whole bill.
She said: "I think Adam's got it wrong. I think what we need to do is to be negotiating that settlement with the European Union and then put to the British people the Europe of the future and not the Europe of the past and give them that opportunity to say in or out.
"What is crucial is that we have, at the next election, a Conservative party that will be offering people that renegotiation of a new settlement with Europe, looking to the future and then putting that to the British people in an In/Out referendum."
Watch The Andrew Marr Show in full on BBC iPlayer.
Go to next video: Farage: Afriyie has 'finger on real problem'