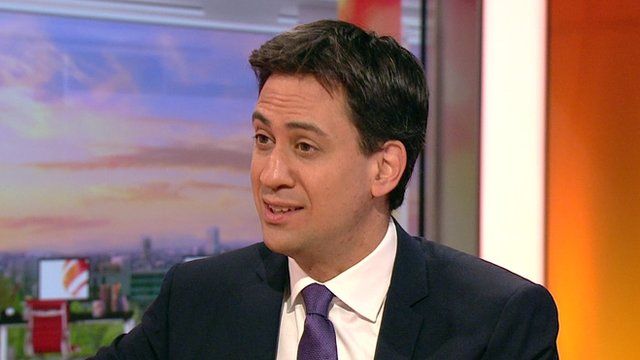 Video
Miliband urges Daily Mail owner to examine 'culture and practices'
Labour leader Ed Miliband has said the Daily Mail and Mail on Sunday papers need to take a "long hard look at its culture and practices".
Last weekend, a Daily Mail article labelled Ralph Miliband, a Marxist academic who died in 1994, "the man who hated Britain".
In a separate incident on Thursday, the Mail on Sunday suspended two of its journalists after it emerged the paper had gate-crashed a service for the Labour leader's uncle, at which they pressed the family for reaction to the original Daily Mail article.
Speaking on BBC Breakfast, Mr Miliband said: "There have to be boundaries about what you say about people's deceased relatives."
Go to next video: Ralph Miliband's words 'distorted'