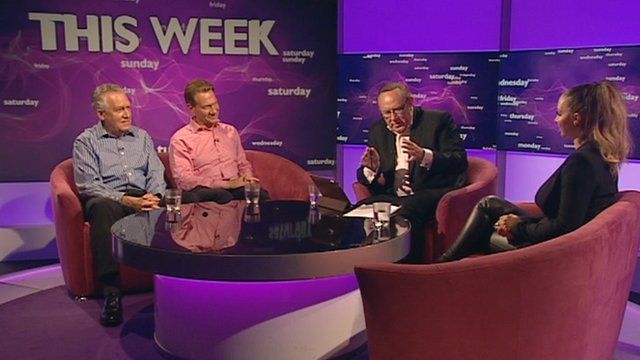 Video
Jodie Marsh on women wearing veil in courts or hospitals
Jodie Marsh looked at whether society and politicians have the power to tell women how they should look.
But the glamour model and bodybuilder said women should not be allowed to wear a veil in a courtroom, at airport security or in banks, where identity was an issue.
She said, "I have been judged all my life on my face" but said she was no longer cared what others thought, even though she had made a living out of her appearance.
The BBC1 This Week panel of Andrew Neil, Peter Hain and Michael Portillo looked at the issue in the week when a court defendant and medical staff treating patients while wearing veils stirred up debate.
Watch the whole show on BBC iPlayer
More from the This Week: Watch full programmes from the last 12 months seven days via BBC iPlayer; 'like' us on Facebook page or 'follow' us on Twitter
Go to next video: France veil ban meets with defiance