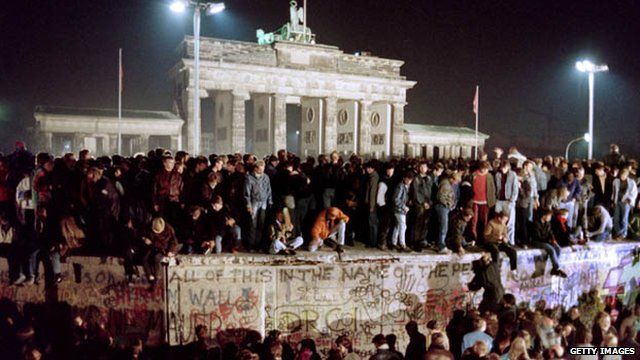 Video
What did Angela Merkel do when the Berlin Wall came down?
Angela Merkel is arguably the most powerful woman in the world, yet in Britain very little is known about her. On the eve of the German election, Andrew Marr attempts to unravel the enigma of the German Chancellor.
He visits her hometown of Templin and East Berlin to explore how growing up in East Germany influenced Merkel.
The fall of the Berlin Wall was a turning point for Merkel. Until then, she had pursued a successful career in science and expressed little interest in politics.
But on the night the wall fell, she opted to go for a sauna and beer with a friend instead of joining the crowds.
Watch The Making of Merkel on BBC Two on Saturday 21 September at 20:00 BST or catch it later on the BBC iPlayer.