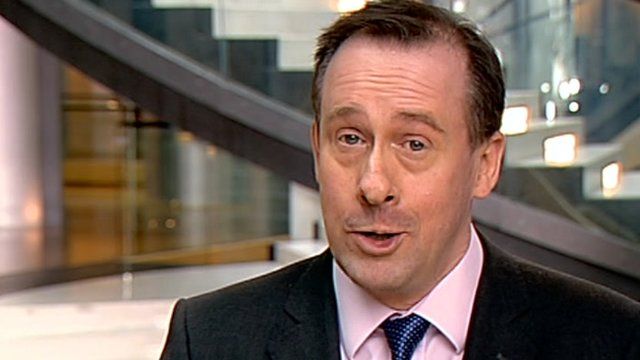 Video
Callanan and Farage on Barroso Tory UKIP predictions
The European Commission president was "getting worried" about budget cuts, a planned reduction in the number of commissioners and David Cameron's call for a referendum in the next UK Parliament, said the leader of the European Conservative and Reformist Group.
Martin Callanan claimed Nigel Farage's UKIP was "no threat" to Jose Manuel Barroso, who said on Wednesday that UK Conservatives were turning eurosceptic for electoral advantage, and would be beaten by UKIP in the 2015 European Parliament elections.
But Mr Farage said Mr Barroso was "very very frightened of UKIP and the UKIP argument" in the UK, and similar movements in other EU nations.
The UKIP leader said the London-based media did not understand voting patterns, and told the Daily Politics: "You all think euroscepticism is a right-wing view - it is not."
More from the Daily Politics: Watch full programmes from the last seven days via BBC iPlayer; 'like' us on Facebook page or 'follow' us on Twitter
Go to next video: UKIP 'could win EU elections'