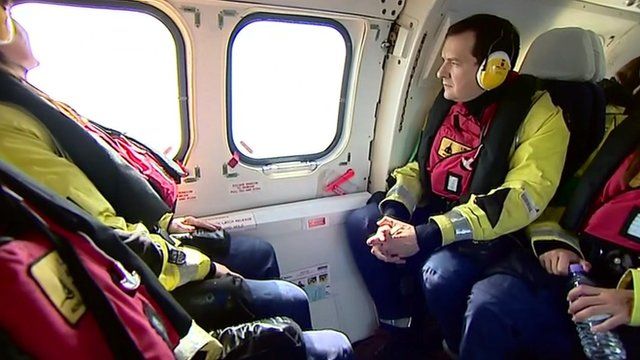 Video
George Osborne flies in Super Puma AS332 L
An offshore helicopter company has resumed Super Puma helicopter flights carrying passengers to oil and gas installations.
Bristow said it resumed operations using the Super Puma AS332 L on Monday after an earlier suspension was lifted.
The aircraft is a different model to the Super Puma that crashed off Shetland last month, leaving four people dead.
Chancellor George Osborne - who later flew offshore in one of the Super Puma AS332 Ls - paid tribute to the "brave" workers who died.
Mr Osborne said he recognised the "vital" role the oil and gas industry plays in the UK economy.
Go to next video: Helicopter wreckage brought ashore