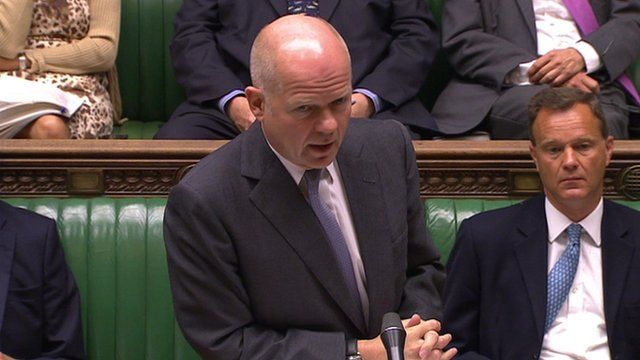 Video
Syria crisis: Take Obama 'at his word', says William Hague
The UK will continue to push for a "strong international response to the use of chemical weapons in Syria", William Hague has told MPs.
But the foreign secretary said the government would "fully respect" the view of MPs, who last week voted against military intervention.
When asked by Labour MP Joan Ruddock about President Obama's response to the crisis in Syria, Mr Hague told MPs that any action by the US would be solely to "deter further use of chemical weapons" and not - as US senator John McCain has reportedly said - the prelude to wider military action.
He said that MPs should take Mr Obama "at his word" on the issue.
Go to next video: Israel and US in joint missile test