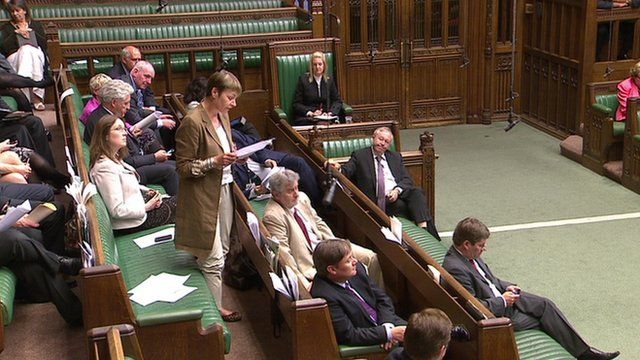 Video
Syria debate: 'Action cannot be justified' says Green Party's Lucas
MPs are debating how the UK should respond to a chemical attack in Syria.
UK intelligence chiefs have told the PM it is "highly likely" the Syrian government was responsible for a chemical attack last week.
Green Party MP Caroline Lucas told MPs that she has rejected the government's "drive towards military action".
"Military action against a sovereign state other than in self defence without the authority of the security council cannot be justified under responsibility to protect," she said.
The Syrian government has denied it is behind the suspected chemical attack near Damascus on 21 August in which hundreds of people are reported to have died, blaming opposition forces.
Go to next video: Obama: 'No decision yet' on Syria