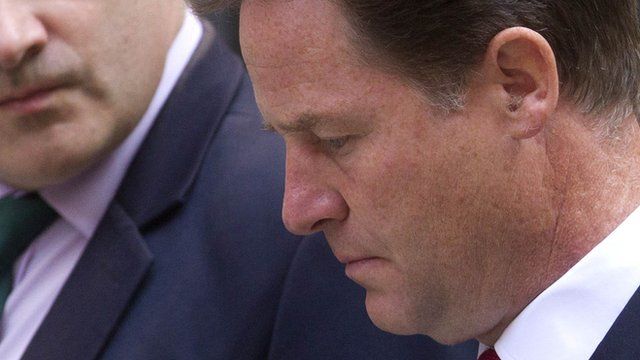 Video
Clegg: Assad will use chemicals again in Syria
Deputy Prime Minister Nick Clegg says if no action is taken against Syria's President Assad it is more likely that chemical weapons will be used "again and again".
Speaking on the Today programme, Mr Clegg said the government was seeking "to make the case for a simple, limited response" to the chemical weapons attack in Damascus.
"Our best judgement is, which is precisely what the prime minister and I will be seeking to explain today in Parliament, is it has a strong chance of working," he said.
"It is much more likely that Assad will use chemical weapons more frequently, in a more widespread way if nothing happens."
First broadcast on BBC Radio 4's Today programme on Thursday 29 August 2013.