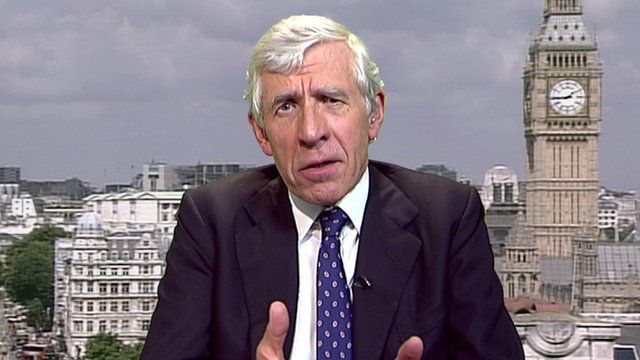 Video
Iraq military action 'raised the bar', says Jack Straw
The UK Parliament is to be recalled on Thursday to discuss possible responses to a suspected chemical weapons attack in Syria.
David Cameron said MPs would vote on a "clear motion", amid calls for action against the country's government.
The UK is considering military options following last week's suspected attack, which is being investigated by the UN.
Former Foreign Secretary and Labour MP Jack Straw said there is "an instinct in the House of Commons to support a British Prime Minister, of whatever party, where he or she is recommending military action".
But he said that the experience of Iraq had "raised the bar" and that the British parliament as well as the British people had become "more questioning" when it comes to possible military action.
Go to next video: Timeline Syria: A week in the crisis