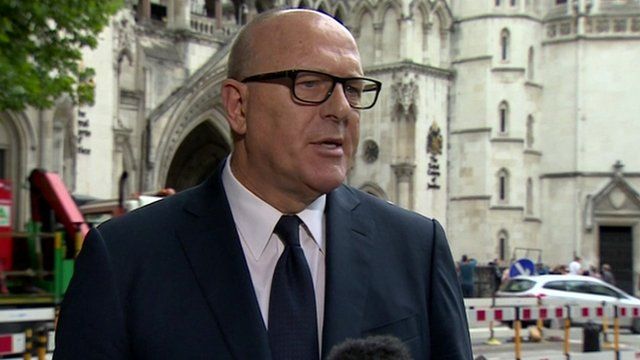 Video
Cruddas criticises Conservative party as he wins libel damages
Former Conservative co-treasurer Peter Cruddas has won £180,000 libel damages over Sunday Times allegations about charging to meet David Cameron.
The High Court in London also ordered the newspaper to pay £500,000 in costs.
The businessman, 59, complained that the articles in March last year suggested he had corruptly offered the chance to gain unfair advantage through secret meetings with the PM.
Mr Cruddas resigned after the reports appeared in the newspaper.
Speaking after his victory, Mr Cruddas criticised David Cameron and the Conservative party for not standing by him.
"The Conservative party, by not giving me support, by not listening to my side of the story and lining up to criticise me in public, just made the whole situation a lot worse," he said.
Go to next video: Cameron on Downing St dinners