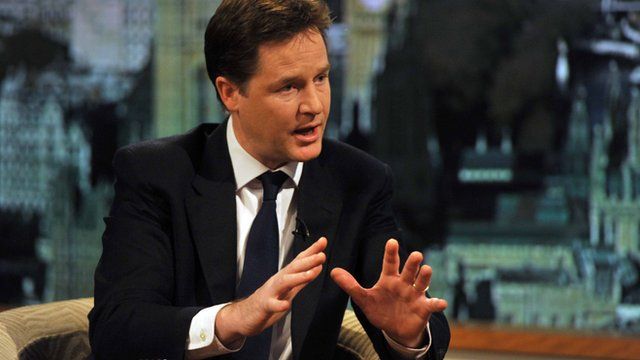 Video
Clegg: Housing benefit change 'matches need with availability'
Nick Clegg has defended changes to the housing benefit system saying the Government is trying to make the system fairer.
It comes as the High Court rejected a challenge to the social housing benefit cuts brought by ten families living with disabilities.
The Deputy Prime Minister said he understood the "strength of feeling" about the changes - which remove benefit from people with spare rooms - but insisted that councils would have access to an extra £35 million to help with the transition.
He told BBC Radio 5 live's Shelagh Fogarty, "We've got about two million households in the country who are on the social housing waiting list... we're making sure need is matched with the rooms that people have available to them."
Go to next video: Housing benefit challenge fails