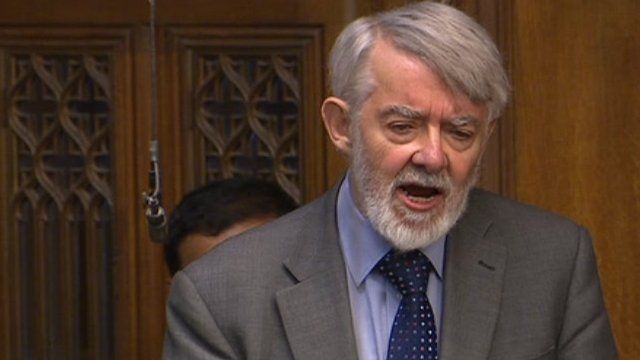 Video
PMQs: Flynn asks Cameron about questions and answers
Labour MP Paul Flynn told the prime minister to study the "precise meaning" of the words question and answer - and the link between the two.
He said last week's PMQs was a "demeaning spectacle" following a record number of unanswered questions and "pre-prepared political jibes".
David Cameron had claimed earlier in the session that some MPs were tabling questions prepared by their whips, but Mr Flynn's question was "a bit complicated", and probably written by the MP alone.
He said his government had been "far more transparent" about figures than its predecessors.
Go to next video: PMQs 'more noisy than I have ever known'