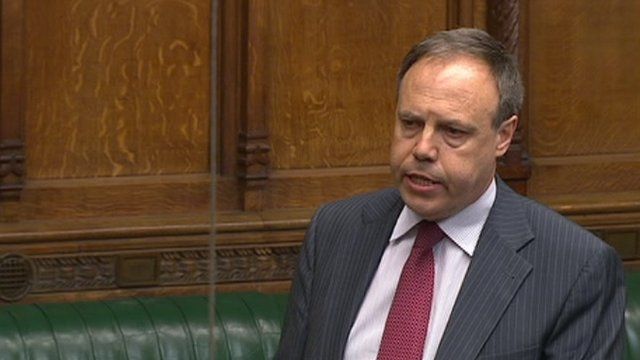 Video
Nigel Dodds MP ordered from House of Commons by Speaker
The Westminster leader of the Democratic Unionist Party has been expelled from the Commons chamber for the rest of the day.
Nigel Dodds had accused Northern Ireland Secretary Theresa Villiers of "deliberately deceptive" behaviour following an "outrageous and scandalous" decision of the Parades Commission.
The Speaker warned the North Belfast MP to withdraw his "disorderly" comments, and that he would not accept "a conditional withdrawal" that was initially offered.
But when the DUP MP refused, saying he was "reluctantly unable to comply", he was "named" by John Bercow. Ms Villiers was later allowed to respond to Mr Dodds, who was then outside the chamber.
Go to next video: Villiers: courts make bail decisions