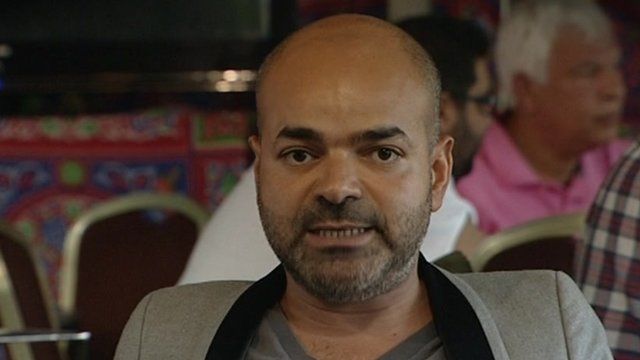 Video
Egypt: Ash Atalla on army deposing Mohammed Morsi
Deposing the Egyptian president was "not such a big surprise," but after only one year in power he could not be blamed for all the country's problems, said Ash Atalla.
The Egyptian-born TV producer - of The Office and The IT Crowd - said food was going up in price, buildings were crumbling and there was a feeling of lawlessness, while ex-president Morsi had "betrayed the people's needs and followed too narrow an agenda".
Mr Atalla gave his take on the dramatic developments in his homeland.
UK viewers have 12 months to watch the full programme on iPlayer
MORE FROM THIS WEEK
More clips and news on our BBC website; "like" us on Facebook; "follow" us on twitter or watch shows from the last few months on the BBC iPlayer
Go to next video: 'Democracy needs to flourish in Egypt'