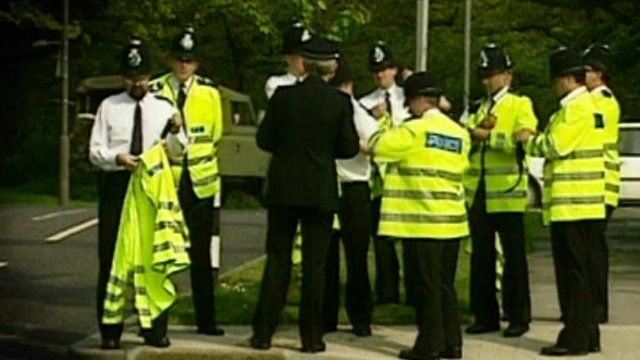 Video
Trust in police: Hillsborough, Lawrence and 'plebgate'
Police have faced negative coverage as allegations of wrongdoing continue to emerge - including an undercover campaign to look for smears on the friends and family of Stephen Lawrence, as well as Hillsborough and the 'plebgate' case.
A House of Commons Select Committee recommended police officers should have their pensions docked in serious cases of misconduct and for a new code of ethics to set out what is, and is not, acceptable behaviour.
David Thompson reports on the reputation of the police.
Debate: David Davis MP and Police Federation's John Apter
MORE FROM THE DAILY & SUNDAY POLITICS
Watch more clips of films and interviews, the Sunday Interviews with Andrew Neil, our soapbox films, or 'like' us on Facebook page; 'follow' us on Twitter or see full programmes from the last seven days via BBC iPlayer
Go to next video: Policing 'changed massively in recent years'