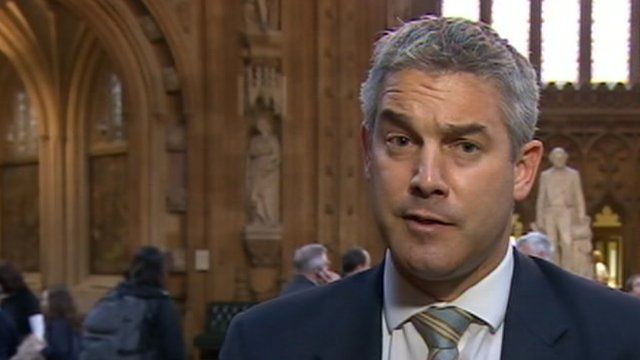 Video
NHS payments: Steve Barclay on Sir David Nicholson
Questions have been asked about the actions of the NHS chief executive over a total of £2 million paid to 52 whistle blowers in previously-secret severance payments.
Sir David Nicholson went before the Public Accounts Committee on Wednesday, and one member told the BBC the boss of NHS services in England should step down, ahead of his planned retirement next year , after a "catalogue of errors".
Conservative MP Steve Barclay said: "We have to look at the behaviour of Sir David and whether he is right for that new culture."
The MP said the total revealed so far would get bigger, as some trusts have yet to reply and others have refused to answer.
MORE FROM THE DAILY & SUNDAY POLITICS
Watch more clips of films and interviews, the Sunday Interviews with Andrew Neil, our soapbox films, or 'like' us on Facebook page; 'follow' us on Twitter or see full programmes from the last seven days via BBC iPlayer
Go to next video: How NHS England boss 'became the story'