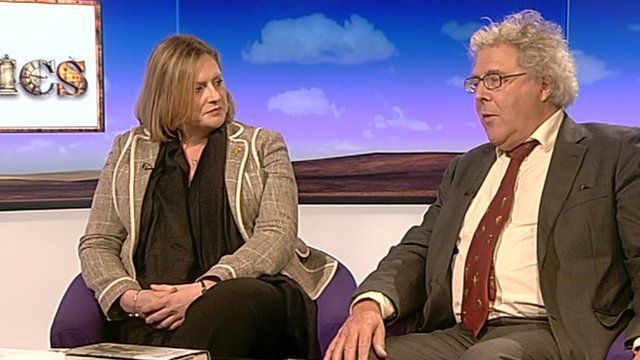 Video
Succession rules: Mary Macleod and Charles Mosley
A bid to allow aristocratic daughters to inherit a country estate over their younger brothers was "bogusly egalitarian" said the former editor in chief of Burke's Peerage.
Charles Mosley said it would lead to age discrimination which he reckoned was "just as evil, just as wicked" as sexual discrimination, and he added that "life is unequal and unfair".
Tory MP Mary Macleod said his description of women as an "interest group" was the "most outrageous thing I have ever heard".
She reckoned hereditary peers would back the cause - mirroring a change for the succession of the monarchy - that were highlighted in her Daily Politics film.
MORE FROM THE DAILY & SUNDAY POLITICS
Watch more clips of films and interviews, the Sunday Interviews with Andrew Neil, our soapbox films, or 'like' us on Facebook page; 'follow' us on Twitter or see full programmes from the last seven days via BBC iPlayer
Go to next video: Daughters to inherit 'Downton Abbeys'?