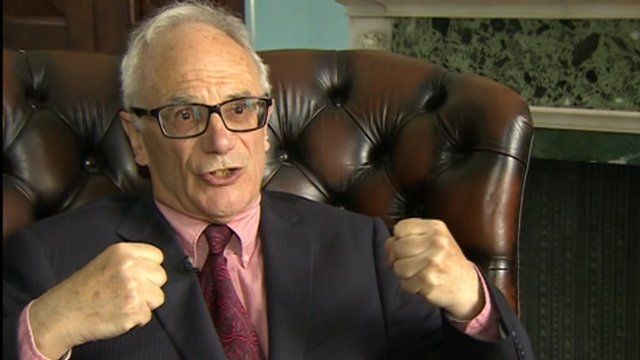 Video
Motorway speed limit may not rise from 70mph to 80mph
The government announced in 2011 it would consult on whether modern motoring meant the motorway speed limit could rise from 70mph to 80mph in England and Wales.
Giles Dilnot spoke to RAC Honorary Historian Dr Piers Brendon, who explained why lessons from the past show the idea may end up quietly shelved.
MORE FROM THE DAILY & SUNDAY POLITICS
Watch more clips of films and interviews, the Sunday Interviews with Andrew Neil, our soapbox films, or 'like' us on Facebook page; 'follow' us on Twitter or see full programmes from the last seven days via BBC iPlayer
Go to next video: 80mph motorway speed limit U-turn?