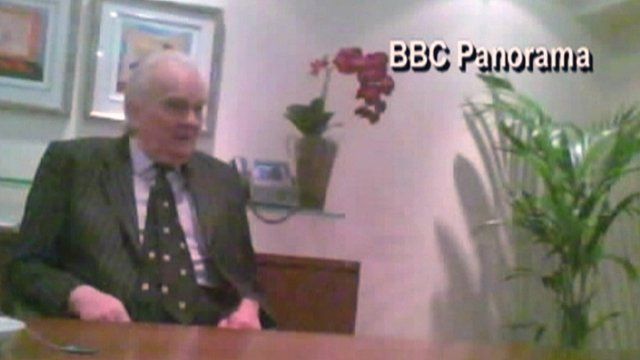 Video
Lord Laird resigns Ulster Unionist party whip
Three peers have been accused of agreeing to carry out Parliamentary work for payment.
Undercover Sunday Times reporters filmed the men appearing to offer to help a fake solar energy company.
The two Labour peers have been suspended from the party and Lord Laird has resigned the Ulster Unionist party whip pending an investigation. He and Labour's Lord Mackenzie of Framwellgate and Lord Cunningham, all deny wrongdoing.
Lord Laird also told the Panorama undercover team that he would help start an All Party Parliamentary Group, or APPG, for Fiji. He indicated that he would use the promise of a trip to Fiji as a "bribe" in order to get people to join the APPG.
Go to next video: Peers 'offered to lobby for firm'