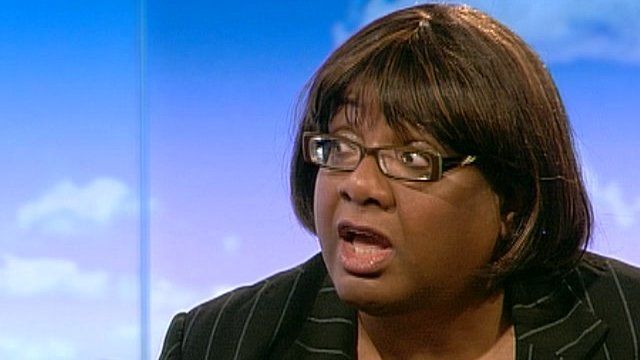 Video
Diane Abbott on masculinity and role of men in society
Male MPs show "every type of patriarchal behaviour" said the shadow public health minister as she spoke about her speech on men to the Demos think-tank.
Diane Abbott claimed society and the economy had changed in ways which challenged issues around masculinity.
She debated her speech and ideas - and whether there should be a minister for men - with Ian Collins from LBC, former Labour pollster Deborah Mattinson and Andrew Neil on the Daily Politics.
MORE FROM THE DAILY & SUNDAY POLITICS
Watch more clips of films and interviews; 'like' us on our Facebook page; watch the Sunday Interviews with Andrew Neil, follow us on Twitter or watch programmes from the last seven days on BBC iPlayer