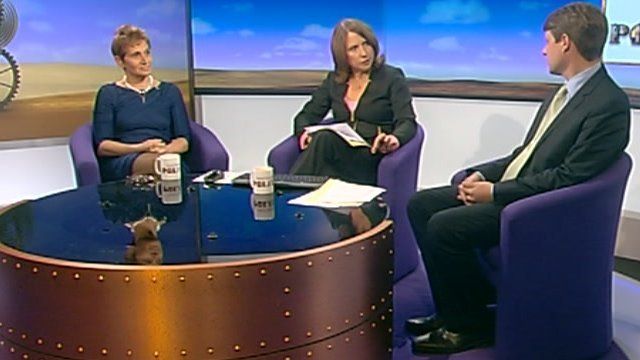 Video
NHS changes and privatisation claims: Gerada and Skidmore
Conservative Chris Skidmore, who serves on the health select committee, said there had been "a lot of scaremongering" over claims of privatisation of the NHS in England.
He said the "NHS was still there", despite suggestions that the service was under threat.
But Claire Gerada, chair of the Royal College of GPs, said profits made by the private companies undertaking health work would "not go back into the state, they will go to shareholders".
And she claimed that "competition and markets increase costs" as the pair debated health services after watching a Daily Politics film.
MORE FROM THE DAILY & SUNDAY POLITICS
Watch more clips of films and interviews; 'like' us on our Facebook page; watch the Sunday Interviews with Andrew Neil, follow us on Twitter or watch programmes from the last seven days on BBC iPlayer
Go to next video: NHS in England really being privatised?