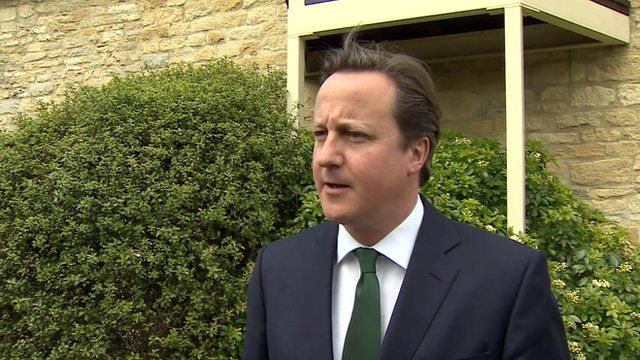 Video
Cameron on UKIP: 'No good insulting party people have chosen'
The Conservatives have lost control of nine councils but retained 15 in council elections across England. Labour has gained one council and boosted its councillors by over 150.
Contests are taking place in 27 English county councils and seven unitary authorities, as well as in Anglesey. About 2,300 council seats are up for grabs in England, in a major mid-term test for the coalition government.
UKIP has won 78 seats so far and is averaging 25% of the vote in the wards where it is standing.
Responding to the success of UKIP, Prime Minister David Cameron said "It's no good insulting a political party that people have chosen to vote for".
Go to next video: Why did Boston vote for UKIP?