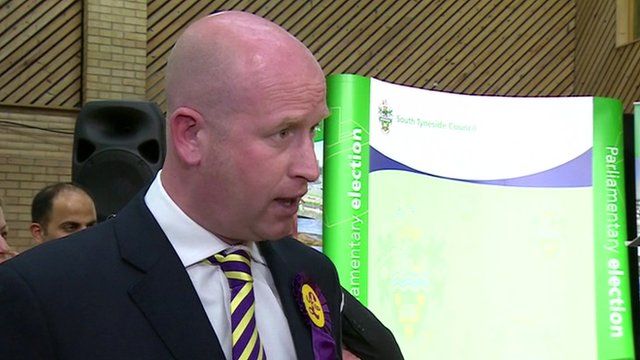 Video
UKIP welcome 'brilliant' by-election result
UKIP deputy leader Paul Nuttall has said his party is "going places" after coming second to Labour in the South Shields by-election.
The party, which did not even stand in the constituency in the last general election, won 24% of the vote - marginally lower than its record 28% vote share in March's by-election in Eastleigh when it also came second.
Counting is under way in a series of council elections in England, where polls were also held on Thursday.