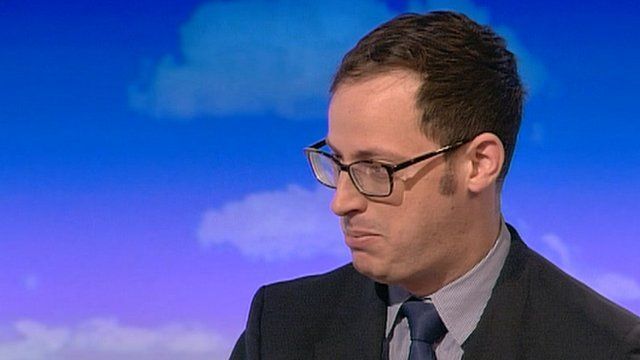 Video
US pollster Nate Silver on UK and US election results
A US pollster who accurately predicted the last US presidential results reckoned Labour would win an overall majority in the UK today, but it was "a bit early to make a call" on the 2015 general election.
Nate Silver said the polls were most likely to give a clear idea about six to eight weeks from election day. But he reckoned Lib Dems "won't have a lot of seats in the next government".
Times writer Philip Collins reckoned there would an "indecisive election" with Tories set to win the most seats, but the Lib Dems were the most likely of the three largest parties to be part of the next government,
Daily Politics film on political predictions and Nate Silver's foxes and hedgehogs
MORE FROM THE DAILY & SUNDAY POLITICS
Watch more clips of films and interviews; 'like' us on our Facebook page; watch the Sunday Interviews with Andrew Neil, follow us on Twitter or watch programmes from the last seven days on BBC iPlayer
Go to next video: Foxes and hedgehogs predict poll results?