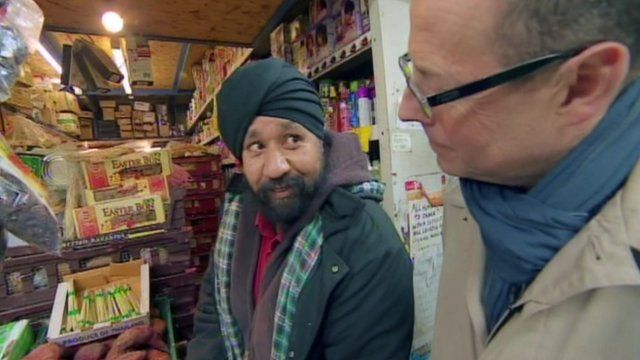 Video
How has immigration changed Britain?
The BBC's Political Editor Nick Robinson visits Peterborough to find out how immigration has changed Britain.
The former market town in Cambridgeshire, now a city, used to be "very English and very white", he says, but in the last decade 24,000 immigrants have arrived.
He meets a number of locals, including one man who had arrived in Peterborough only the day before.
Second generation immigrant, Karam, said his father - a Sikh who moved to Peterborough from the Punjab years ago - would be "shocked" by the city today and he claimed many new immigrants "don't mix in".
Nick Robinson's film is one of four in The Editors, BBC One at 23:25 BST on Monday 29 April and afterwards on the BBC iPlayer.