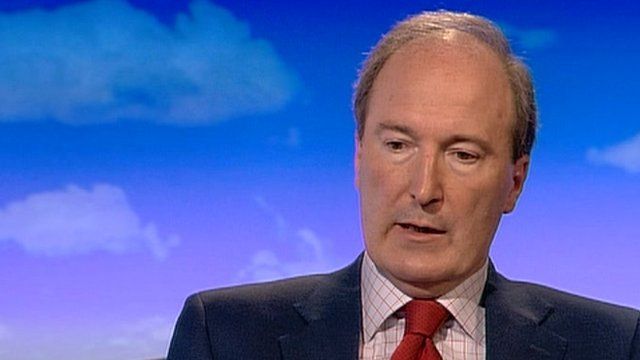 Video
Charles Moore on authorised Margaret Thatcher biography
Baroness Thatcher's authorised biography being published on Tuesday is the second most pre-ordered biography of the year, a major book shop has said.
Author Charles Moore said the former prime minister did not want to read the book and said it could only be published after her death, but she gave him "complete access" and he found the conditions "very liberating".
The former Daily Telegraph editor said it revealed little-known details of her youth including her three boyfriends and relations with her mother and sister.
Mr Moore claimed the biography also "hugely amplifies and qualifies" the public perception of Baroness Thatcher, and he described her as "very, very cautious and a very cunning politician".
MORE FROM THE DAILY & SUNDAY POLITICS
Watch more clips of films and interviews; 'like' us on our Facebook page; watch the Sunday Interviews with Andrew Neil, follow us on Twitter or watch programmes from the last seven days on BBC iPlayer
Go to next video: What does it take to be a good leader?