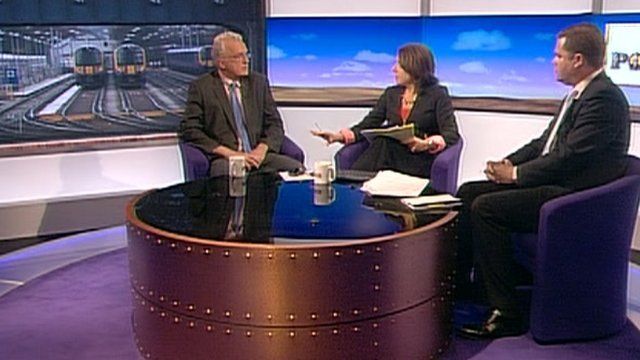 Video
Rail privatisation: Christian Wolmar and Tony Lodge
Privatisation of rail services has led to a big increase in subsidies from the government, transport commentator Christian Wolmar claimed.
But Tony Lodge from the Centre for Policy Studies said the government's directly-operated firm running East Coast services was doing well because it was facing competition.
They spoke to Jo Coburn about the merits of private and national ownership of rail services, the amount of competition on UK railways and the price of tickets after watching a Daily Politics film about rail franchising.
MORE FROM THE DAILY & SUNDAY POLITICS
Watch more clips of films and interviews; 'like' us on our Facebook page; watch the Sunday Interviews with Andrew Neil, follow us on Twitter or watch programmes from the last seven days on BBC iPlayer
Go to next video: What's happening with rail franchises?