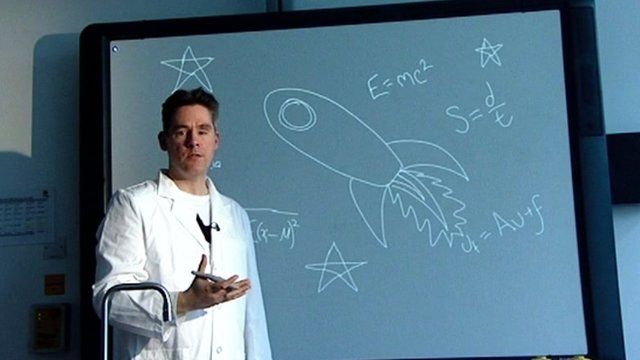 Video
Dan Hodges on Ed Miliband and Labour election chances
Ed Miliband will struggle to turn the UK electoral map from shades of blue to red, claims Blairite blogger Dan Hodges as he took to a science lab to look at the party's electoral chances.
The Telegraph journalist claimed the Labour leader needs to review policies on welfare and the economy and to stop taking Labour to the left.
In a personal film for BBC1's This Week, he offered his advice on how Mr Miliband should give up on "very weird science", advised dropping "fancy electoral experiments" - and moving to the political centre.
UK viewers have 12 months to watch the full programme on iPlayer
MORE FROM THIS WEEK
More clips and news on our BBC website; 'like' us on Facebook; 'follow' us on twitter or watch shows from the last few months on the BBC iPlayer
Go to next video: What does it take to be a good leader?