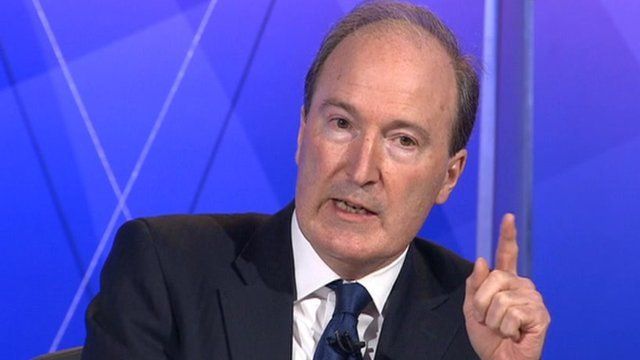 Video
Moore: 'In this song Mrs Thatcher is Dorothy'
Lady Thatcher's biographer Charles Moore has said the media and the BBC have been promoting the idea she was a "divisive" figure and people were "trashing her reputation by celebrating it".
In reference to the Wizard Of Oz song, Ding Dong The Witch Is Dead, which anti-Thatcher protesters have propelled into the charts, he said: "It was Mrs Thatcher who defeated the East and in this tale and in this song Mrs Thatcher is Dorothy".
BBC's Question Time is broadcast on Thursdays at 22:35 GMT on BBC One. Or watch later on BBC iPlayer.