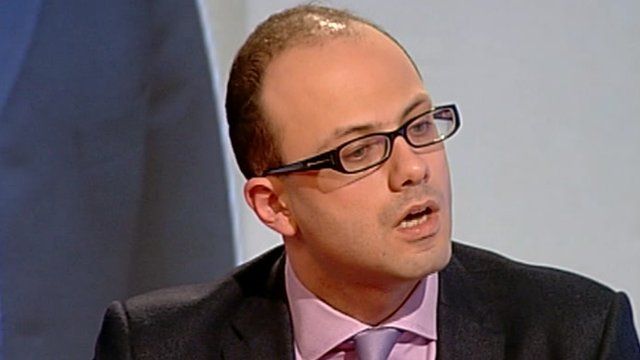 Video
Budget 2013: Allister Heath on Osborne economic plans
The chancellor's "plan has failed" as he was relying on much bigger growth than has materialised, and so the budget deficit was set to rise, said City AM editor Allister Heath.
He debated Wednesday's Budget with Jonathan Portes, director of the National Institute of Economic and Social Research, who claimed it was "basic economic common sense" to take advantage of low interest rates and borrow for short-term investment.
MORE FROM THE DAILY AND SUNDAY POLITICS
Watch more clips of films and interviews; 'like' us on our Facebook page; watch the Sunday Interviews with Andrew Neil, follow us on Twitter or watch programmes from the last seven days on BBC iPlayer
Go to next video: What makes a successful Budget?