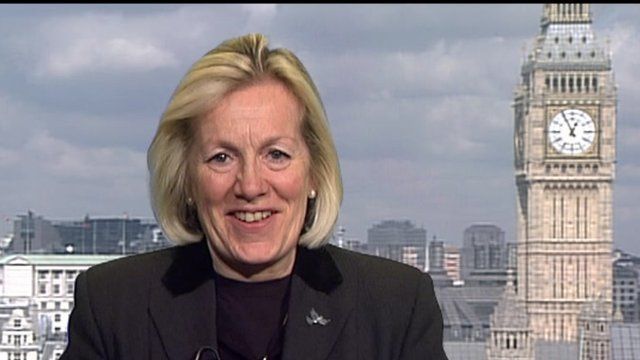 Video
MPs Tessa Munt and Therese Coffey locked in Commons
One of the two MPs trapped in the House of Commons library at night explained how they raised the alarm after finding the doors were locked.
Lib Dem Tessa Munt said she had been working in the library, alongside Tory Theresa Coffey, who then found they were unable to leave just before midnight on Tuesday.
But she claimed it was "a bit below the belt" when Andrew Neil asked if she now knew what it was like for former Lib Dem MP Chris Huhne who was jailed this week.
MORE FROM THE DAILY AND SUNDAY POLITICS
Watch more clips of films and interviews; 'like' us on our Facebook page; watch the Sunday Interviews with Andrew Neil, follow us on Twitter or watch programmes from the last seven days on BBC iPlayer