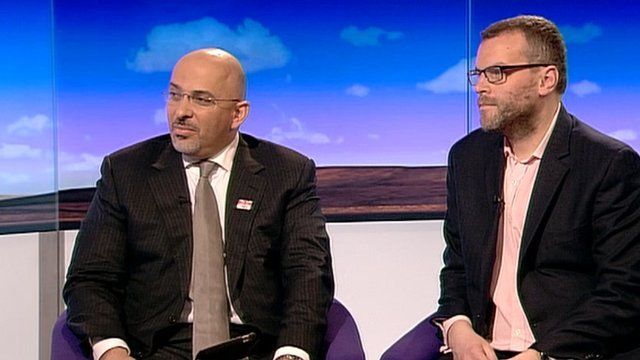 Video
Conservatives polls and 2015 general election planning
The Conservative Party has not won a general election since 1992 and its chances of outright win in 2015 are "slim", said Tim Montgomerie who edits the ConservativeHome website.
A conference this weekend will see keynote speeches from Michael Ashcroft, Grant Shapps and Theresa May as they look towards their election strategy and branding of the party.
Nadhim Zahawi, who will chair the conference, said the party needs to be on 40%, support, and that the challenge was "tough but do-able" as he spoke about how it could win back voters.
They debated the challenges over boundary changes and the the UKIP threat with Kevin Maguire of the Daily Mirror, Sue Cameron from the Daily Telegraph and Andrew Neil.
MORE FROM THE DAILY AND SUNDAY POLITICS
Watch more clips of films and interviews; 'like' us on our Facebook page; watch the Sunday Interviews with Andrew Neil, follow us on Twitter or watch programmes from the last seven days on BBC iPlayer
Go to next video: No gay marriage mandate 'in any party'