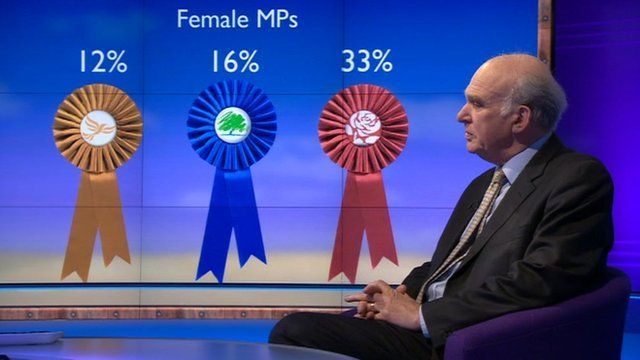 Video
Vince Cable: Spending, Trident, Rennard and women MPs
Britain "should be doing a lot more capital spending," said the business secretary, who added "some very positive things were happening" but they take a long time to mature.
Vince Cable spoke about the spending in his department and added that scrapping Trident could lead to "significant long-term savings" when asked about Philip Hammond's call for defence spending.
Asked about his party's figures on number and proportion of women MPs, Mr Cable admitted: "We are not in the vanguard and we have to do a lot more... it is not a great record."
He was also asked about the Lord Rennard allegations, his own leadership ambitions, and Nick Clegg's future.
MORE FROM THE DAILY AND SUNDAY POLITICS
Watch more clips of films and interviews; 'like' us on our Facebook page; watch the Sunday Interviews with Andrew Neil, our soapbox films, follow us on Twitter or watch programmes from the last seven days on BBC iPlayer
Go to next video: Khan: We need to win voters' confidence